The third largest barrier reef in the world.
Nukubati Island is the only resort with direct access to the Great Sea Reef. It has an area of around 202,700 kilometres and 200 kilometres in length.
According to the WWF, a recent survey of the Great Sea Reef showed that it is home to 55% of all the known coral reef fish species in Fiji, 74% of all the known coral species, 44% of the known marine flora and 44% of Fiji's endemic reef fish species.
This Wonder is all yours to dive, snorkel and explore at your own pace only on Nukubati. 
Get up close and personal with pristine sea-life of the Great Sea Reef. See the untouched beauty of our pristine dive sites.
The corals are within arm's reach and you can see a vast array of undersea life just cruising on the surface. All snorkelling gear is provided on Nukubati and lessons can be arranged for those who aren't as confident in the water.
Nukubati is privileged to have Leone Vokai of Great Sea Reef Divers as our manager of dive operations. Leone is from nearby Mali Island and is an experienced qualified PADI Dive Instructor. He has been diving on the Great Sea Reef all his life. You can find no better dive guide to take you around the treasures of the Great Sea Reef.
Great Sea Reef Divers provides a full-service diving experience. You can plan your dive with Leone to suit your level of experience and taste for maximum enjoyment. Nukubati has more than thirty dive sites but the Great Sea Reef is so vast that if you find a new dive site with that "something special", the naming rights are yours!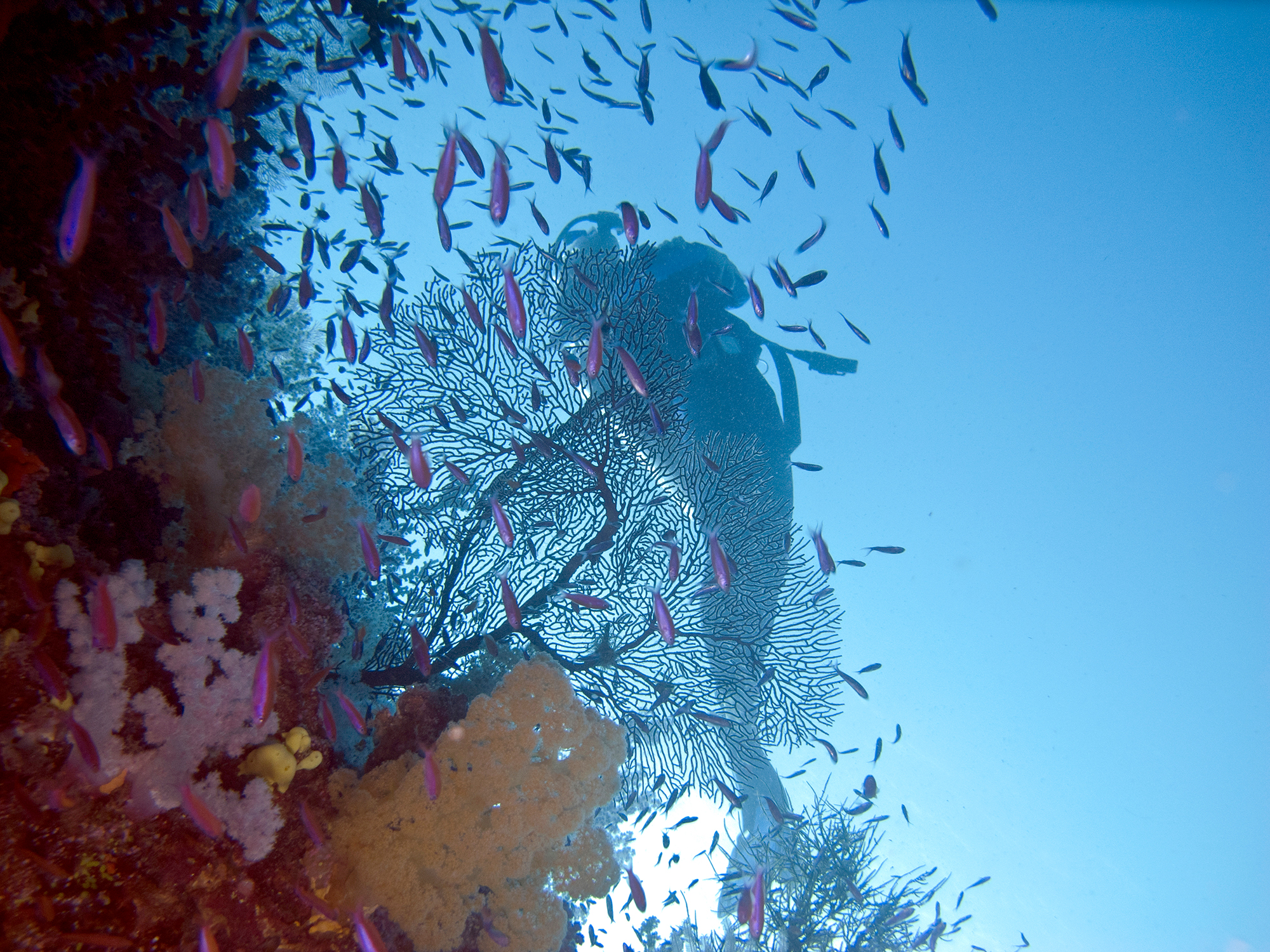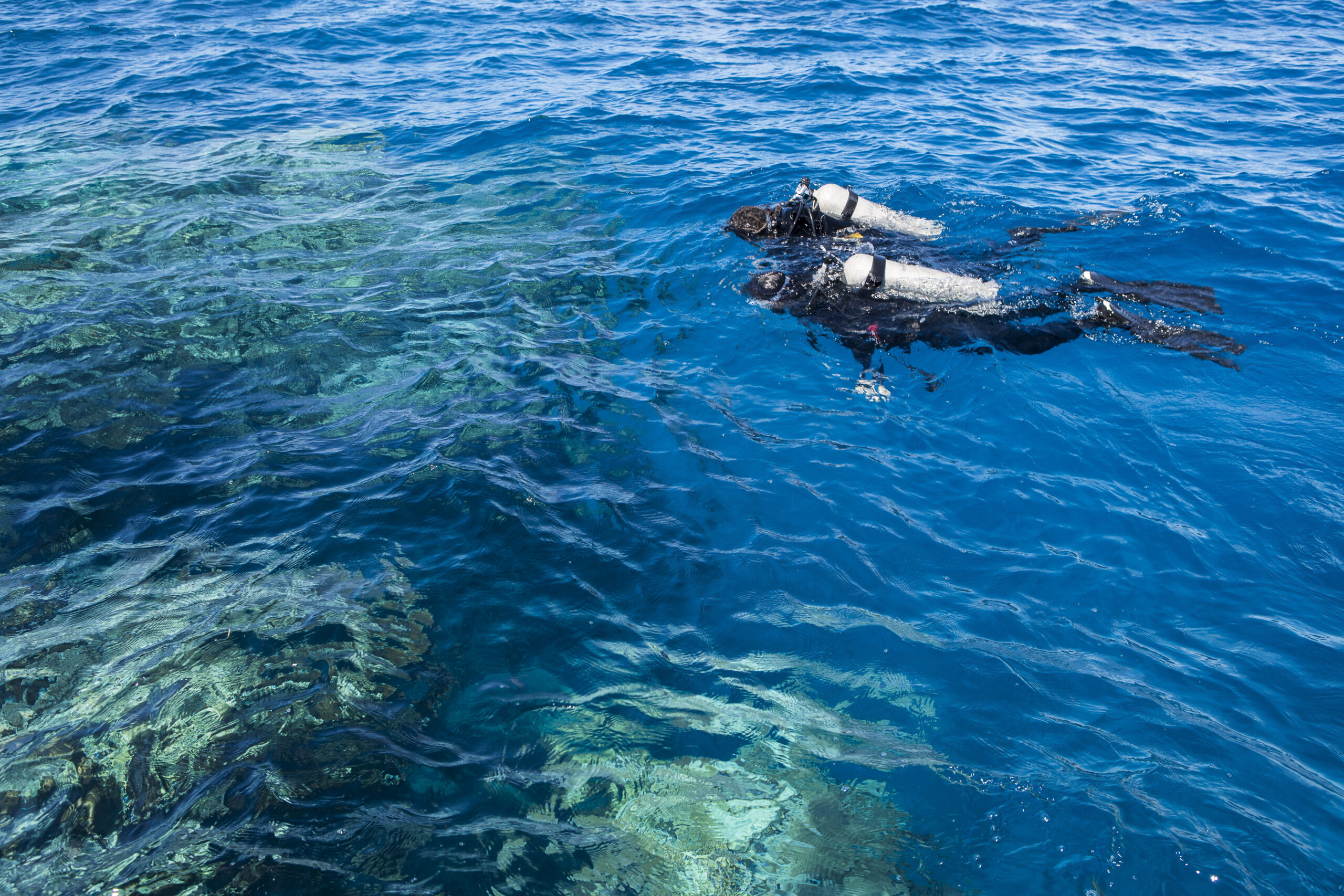 PADI Scuba Certifications
PADI Open Water, Advanced Open Water, Rescue and Dive Master Courses are offered by Great Sea Reef Divers on Nukubati. If you wish to take any of these certification courses during your stay on Nukubati, you must inform us beforehand and book your course a minimum 2 weeks before arrival. This will allow you time to get your medicals done with your local doctor before setting off on your journey to Nukubati Island.
Open water – $900; Advanced Open water – $800; Rescue Dive – $1000; Dive Master – $2000
Introduction to Diving with Leone
PADI DISCOVER SCUBA DIVE EXPERIENCE PROGRAM
A perfect way to introduce yourself to the amazing world of scuba diving. Discover excitement and adventure – freedom and serenity. Nothing compares to the "weightless" exhilaration of breathing underwater.
Firstly, you will go through some basic knowledge development and then it's in to the water to perform a few basic skills with the dive equipment. Later, you are off for your first dive on the world famous Great Sea Reef with the guidance of your dive instructor.
Upon completion you can schedule more dive trips with Leone and then decide if you want to proceed to PADI Open Water Certification.
Price : F$395, includes confined shallow water training session, coral reef ocean dive, all dive rental equipment and PADI Discover Scuba Diving Participation Certificate
EXPLOre the great sea reef
From your own private island